Oxford Rollform inc.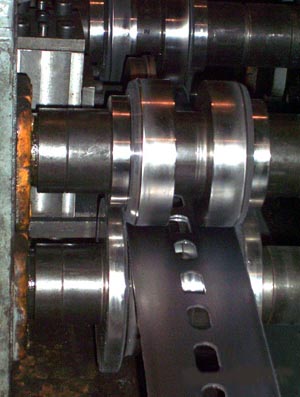 Oxford Rollform was created to fill a niche in the market for a high quality roll formed part, at an affordable cost..
We strive to fulfill this goal by using the latest controls technology to efficiently and accurately produce consistently high quality Roll Formed parts. We work hard everyday to reduce our overhead and pass the savings on to our customers.
Our history of roll forming innovation allows us to produce many parts that formerly were not possible to roll form, due to tight tolerances, surface condition restrictions etc., saving our customers money and time in the manufacturing of a consistent, high quality finished product.
Currently our components are used in the greenhouse, automotive, automotive racking, storage racking, fencing, bridges, conveyor, furniture, and store display industries.
For more information or a quote email sales@oxfordrollform.com.or call 519 537-2758.